Company file of VDAB Adviespunt Hoogopgeleide Anderstaligen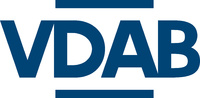 Interested in:
Law, Economics & Business administration
Social & Behavioural Sciences ~ Arts & Humanities
Exact Sciences & Architecture
Young Researchers (PhDs & postdoctoral fellows)
IT, Technology and Engineering
---
0800 30 700
Company activities
Every region in Belgium has a public employment service. VDAB is the public employment service of Flanders (official language: Dutch). VDAB was founded in 1989 in order to make the labour market in Flanders as transparent and dynamic as possible. With a view to reaching that goal, VDAB offers employment services, training and career guidance.
Some VDAB counsellors specialise in giving advice to highly educated internationals. They can help you if you have obtained a higher education diploma and want to work at the level of that diploma.
We cannot guarantee or give you a job, but we use our knowledge and experience to help you find a sustainable job at your level. Together we will explore if this is a realistic goal. If not, we will search for other possibilities.
We will provide information about:
Working in Belgium
Applying for a job
Recognition of your foreign diploma
Improving your Dutch
Looking for an internship or a mentor
Courses and trainings
Would you like more information or make an appointment?
Click here to visit our website.