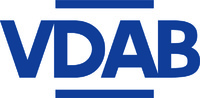 Interested in:
Law, Economics & Business administration
Social & Behavioural Sciences ~ Arts & Humanities
Exact Sciences & Architecture
Young Researchers (PhDs & postdoctoral fellows)
IT, Technology and Engineering
---
0800 30 700
Company activities
What is the VDAB?
Every region in Belgium has a public employment service. The VDAB is the public employment service of Flanders (official language: Dutch).
The VDAB was founded in 1989 in order to make the labour market in Flanders as transparent and dynamic as possible. With a view to reaching that goal, the VDAB offers employment services, training and career guidance.