Company file of Reply Belgium NV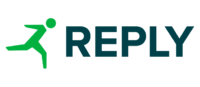 Interested in:
Law, Economics & Business administration
IT, Technology and Engineering
---
+33622086590
Company activities
Reply is an international consultany organisation with 16000 employees worldwide. In Belgium we have 3 brands: *Avantage Reply specialises in Financial Services consulting with a focus on Governance, Risk and Finance Transformation, Treasury and Capital, Quantitative Modelling, Compliance and Regulatory Advisory. *Business Elements is a leading company in Microsoft Dynamics 365 and Power Platform implementation & services. Our success is rooted in our thriving expert community that challenges our individual members as well as our customers, resulting in delivery of the best solution every time. The mindset to grow our people and our customers to their highest ability makes BE the most trusted advisor in the market. We are proud to be a magnet for talent and to be recognized for our culture of success by our vendors, clients and the wider community. *Sprint Reply focusses on business optimisation (analysis and optimisation of business processes), process automation (intelligent and robotic process automisation) and conversational interfaces (conversational design to automate customer experiences).