Company file of pi Life Sciences by Abylsen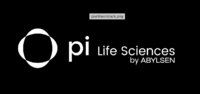 Interested in:
Exact Sciences & Architecture
Young Researchers (PhDs & postdoctoral fellows)
---
0474797049
Company activities
We provide strategic advice in the life sciences industry that helps our partners position their product or service to meet regulatory, market and customer expectations. By ensuring that we deliver appropriate and cost-effective results, we enable our partners to operate and compete successfully in their market. Our consultants come from different backgrounds and each of them has their own unique expertise and provides valuable knowledge and insights. we invest in our experts we match consultants to projects and not the other way around. We do not outsource projects and since our inception we have always chosen to limit our growth rather than lower our quality. This approach results in the lowest employee turnover in our industry and most of our consultants choose to build lasting relationships within pi. business activities qualification and validation, regulatory compliance, tech transfer, engineering, operational excellence, manufacturing and supply chain, quality management and QC related projects, new product introduction (NPI) We are looking for young/experienced talents within life sciences (bachelors/masters/PhDs): ​​chemistry, pharmaceutical sciences, bioengineering sciences, biochemistry/biotechnology, microbiology,… At pi it is essential that every new team member fits in with our company values ​​and culture. We believe in an open and collaborative work environment where transparency is paramount. We encourage creativity, challenge best practices and focus on sharing internal knowledge. But above all, we value integrity and honesty. For us, mutual respect and focus on total customer satisfaction is the key to long-term growth. Our offer includes a highly competitive compensation program, including several additional benefits. You will have the opportunity to shape your own career and to further grow your professional expertise.