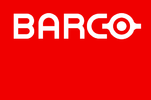 Interested in:
Law, Economics & Business administration
Social & Behavioural Sciences ~ Arts & Humanities
Young Researchers (PhDs & postdoctoral fellows)
IT, Technology and Engineering
---
0474429607
Company activities
Barco, a global technology company, designs and develops visualization products for various professional markets: entertainment, enterprise, healthcare. Barco, headquartered in Kortrijk, has its own facilities for Sales & Marketing, Customer Support, R&D and Manufacturing in Europe, America and the Asia-Pacific region. In these markets, Barco offers user-friendly visualization products to optimize productivity and efficiency. Worldwide, Barco employs nearly 3,500 people in more than 90 countries. Barco offers jobs and internships in various fields: R&D and Engineering, Operations & Logistics, (pre-)Sales, Quality & Supply Chain, HR,...