Company file of ADECCO PERSONNEL SERVICES NV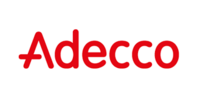 Interested in:
Law, Economics & Business administration
Social & Behavioural Sciences ~ Arts & Humanities
Exact Sciences & Architecture
IT, Technology and Engineering
---
09/276 32 90
Company activities
About Adecco This page may seem to be about us - about who Adecco is and what we do - but actually, we prefer to talk about you. What do you want? How can we help you? Are you looking for a great job? Or do you want to employ people? Your challenge is the starting point of our search. Our people are ready to give you the job of your life, a job in which you excel and in which you really feel good. Just great work. If you approach us as a professional partner, we will work with you to find the best people to enrich your team. We do this with expertise and an extensive network. It is our mission to better match supply and demand in the world of work. At the level of the individual and the organisation. At Adecco Belgium, we do this with integrity, dignity and respect for everyone. With passion, too, and above all with a view to providing a reliable and helpful service.