Company file of Colruyt Group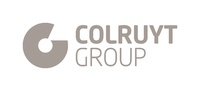 Interested in:
Law, Economics & Business administration
Social & Behavioral Sciences ~ Arts & Humanities
IT, Technology and Engineering
---
Company activities
Colruyt Group is more than you might think. Are you looking for variation, room for your ideas or a healthy dose of inspiration in your job? At Colruyt Group you can find all of that ... and more! We are Belgium's largest retailer, produce green energy, have our own wine bottling plant, make our own delicious roasted coffee ... And that's but a small selection of our activities. Everyone knows our store employees who work at Colruyt, OKay or Bio-Planet for example. But did you also know that we have a lot of other specialists working for us: engineers, financial specialists, technicians, digital experts, analysts, marketers ... you name it. Our nearly 30,000 employees take on new challenges every day. Do you also feel like having an unconventional job with ample career opportunities? As a starter, you get all the chances you deserve at Colruyt Group. Discover how you can make the best use of your talents on startatcolruytgroup.be. Selection procedure: Interview with recruiter + additional testing. Interview with recruiting manager + practical test if necessary.