Company file of Ago International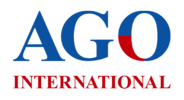 Interested in:
Law, Economics & Business administration
Social & Behavioral Sciences ~ Arts & Humanities
Exact Sciences & Architecture
IT, Technology and Engineering
---
056228064
Company activities
Looking for a challenging long-term job at a company that suits you? As a specialized selection agency we find the match between company and candidate. Ago International recruits and selects employees, middle managers and executives on behalf of different companies. We look for the job that fits your ambitions and capabilities. The match with the company is essential, which means that we focus on looking for a long-term relationship with one of our partners.