Company file of AG Insurance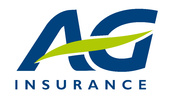 Interested in:
Law, Economics & Business administration
IT, Technology and Engineering
---
+32 2 664 14 08
Company activities
Supporters of life
What's the purpose of an insurance company?
To provide a safety net when you need it most? An extra financial cushion to fall back on when you get older? Support when life throws you a curveball?
All of the above. And then some – because we hold ourselves to a higher standard. In our view, an insurer should give you the courage to live life as an adventure. To jump off the cliff all the time and build your wings on the way down. To go on holiday, buy a house, raise a family, try a new sport… to live life to the fullest. On your terms, and without a care in the world. Because we've got your back.
That's why we're supporters of life. What about you?
This year, we'll be recruiting a new crop of freshly minted Master's en bachelor's degree holders.